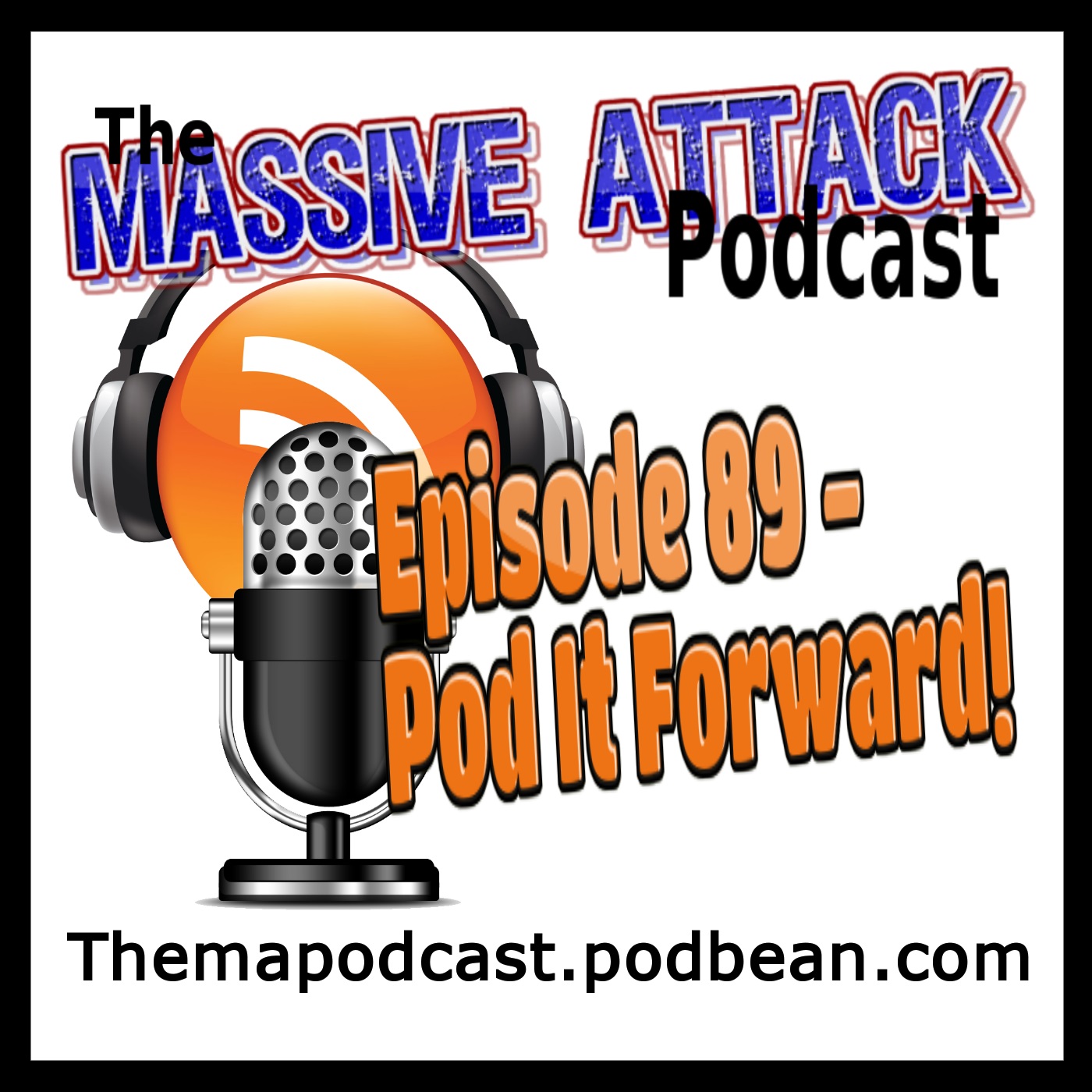 It's back to our old format this episode, so we start off by having a bit of a chat about gaming with more "Tekken 7" and "Oddworld: New & Tasty" for Joe, and the Hot Wheels expansion pack for "Forza Horizon 3" for Mitch before moving on TV where Joe has become a streaming service machine, signing up of both New Japan Pro Wrestling World and the WWE Network. On top of that he has also started Netflix and has gone head first into the trashy "Deep Fried Masters" and the slightly more highbrow "Dirk Gently's Holistic Detective Agency" whereas Mitch is keeping it geeky with the new DC series "Black Lightning".
In movies, we've both been to the cinema to see the new "Jumaji" reboot, so we talk about that, as well as Mitch's trip to Imax with his son, the Netflix fantasy "Bright" and the George Lucas classic "American Graffiti".
Then for our topic this month, we "Pod It Forward" and show some love for a few of the newer additions to our podcast listening lists, including "The Guilty Feminist", "All Killa No Filla", "Edge & Christians Pod of Awesomeness", "Something to Wrestle", "Wizard and The Bruiser". "1D10T" and "Pitchface". Mitch even gets a couple of plugs in for his other podcasts, "Geekdudes" and "Hey, Hey It's the Podcast" too.
Play Now